Love quotes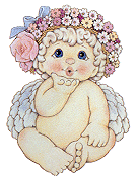 Love is the best special effect.
The greatest challenge of LOVE is how much your willing to fight for it.
"you walk many paths in life...and whether they are good or bad...you stick to that path because you would rather crawl than be carried...if your path crosses mine...take my hand...and we will walk it together...because much love...brings a brighter light!"
If I had a single flower for every time I thought of you I would walk in my garden forever.
Love starts with a smile , develops into a kiss and ends with a tear.
Absence makes the heart grow fonder.
You being with someone else is nothing compared to you being with me.
Love was the nicest thing I could think of... so I drew it
Sometimes the heart sees what is invisible to the eye.
I have said nothing because there is nothing that I can say that would describe how I feel as perfectly as you deserve it.
Last night I looked up at the stars
And matched each one with a reason why I love you
I was doing great, but then I ran out of stars
love conquers all
the day i stop loving you, is the day i drop a tear into the ocean and try to find it.
the coolest thing that i ever get to do, is grow old with you.
love always shines through
Love never ends.