Ferrets Page 2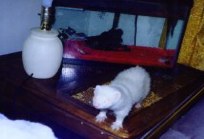 here's skittles playing with fish tank. He trys to fake me out but I have caught on to his scandalous butt!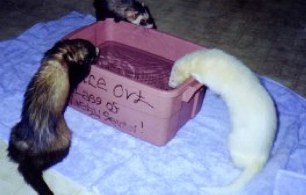 <~~heres the new pool I put together for the kids and they actually seemed to enjoy it surprise surprise. anyways, if i put there toys in the pool they jump in a fish em out its quit cute if ya ask me!!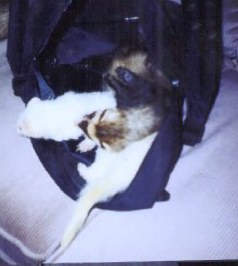 <~~heres the kids playing in my backpack!! skittles and chloe that is.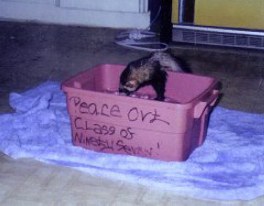 <~~chloe playing solo in the pool!!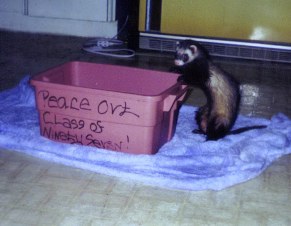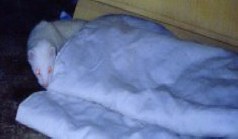 <~~ skittles playing in the blanket! Hess soo cool~! blanket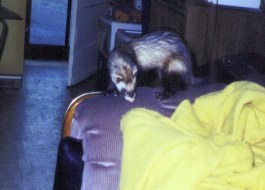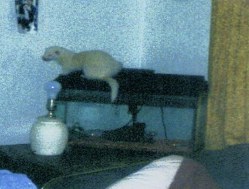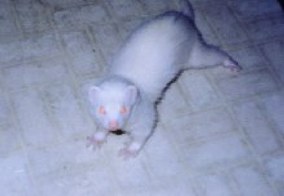 <~~skittles playing on the floor Hess such a cutie patuttie!!!~~>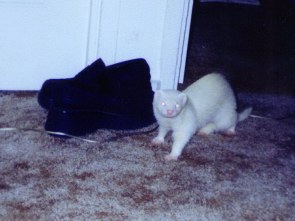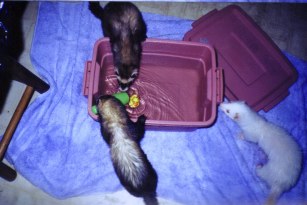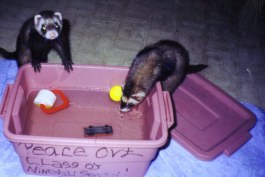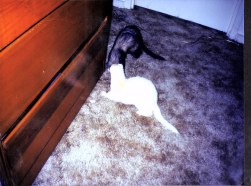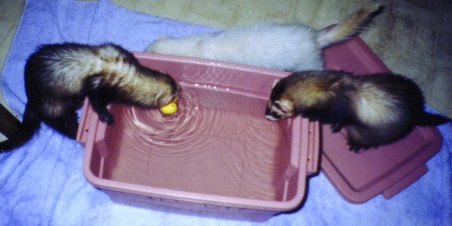 <~~heres an example of them fishing out the toys there sooo cute how could you resist!!!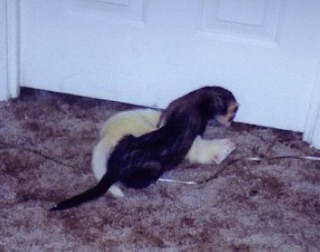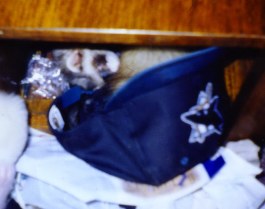 <~~little brownie sleeping in daddys hat!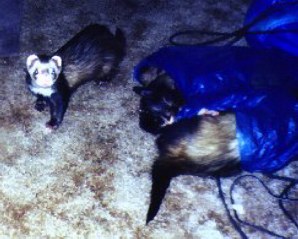 Ferret page 3
click here for more ferret stuff!!! Aren't they so cute?